OPEN FOR TRADES
ATTENTION! Right now, I need more time to reply your requests, please be patient! 
ATTENTION V.2! Even though the page has not been updated for a long time, I can still be contacted for trading. My collection is constantly expanding, I just don't have the time to add all the new recordings to the website.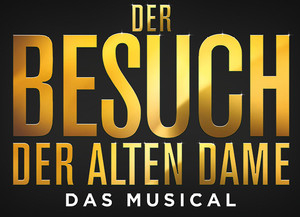 Premiere Juli 2022 auf der Freilichtbühne Tecklenburg
Du rufst diese Website anscheinend mit einem Smartphone oder Tablet auf! Da ich nicht garantieren kann, dass die Website auf mobilen Endgeräten funktioniert, würde ich dich bitten einen Computer zu benutzen! Sorry! (Die 'News'-Seite sollte funktionieren :D)
Oh! You seem to visit this website with a smartphone or tablet! Since I can not guarantee that this website works on mobile devices, I would ask you to use a computer! Sorry! (The news page should work :D)
Willkommen! Welcome!
I hope you have fun by looking around the page.
You can contact me using the following languages: German (preferred), English
I don't own the copyrights of any files listed here and the pictures decorating the page. The materials offered here are purposed for entertainment only. The media files are not listed here for infringing any copyright.
Conditions to enter and use this page
By entering and using this page, you automatically agree the following statements. If you dont't do so, you're violating Code 341.322.12 of the Internet Privacy Act of 1955. 
You have in no way the ulterior motive to remove something from the website or harm the owner. This means, that you are also not professionally searching for pages like this one to delete or strike them.
By entering this site you also agree that you are not trying to enfore any kind of act or rule (such as the act of 1968), and it means that you will not contact me in any way telling me to delete my site or threatening to report me in any way. If you break this rule, you will be charged as an internet criminal for not following the webmaster's request.
If you are the copyright holder (only the copyright holder by himself, not any representative person or company) please contact me using the contact formular with complete imformation, and the titles will be removed immediately.